With Decades of Experience and Deep Roots in New Mexico, We Have the Talent and Resources to Win Cases.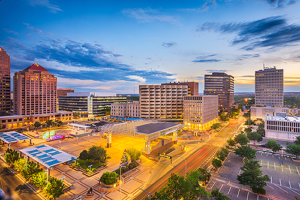 Our team of litigation attorneys is here to earn your trust and work hard for you. Our firm can represent English and Spanish speaking clients, Se Habla Español.
Our law firm is focused on obtaining positive results for our clients at all stages of litigation. From our offices in Albuquerque, our lawyers represent clients throughout New Mexico who have civil cases in state or federal courts.
We have a strong commitment to client service. Our law firm and several of our attorneys have been recognized by our peers in the legal community. Jason Alcaraz has been rated as AV Preeminent through Martindale-Hubbell, the highest rating.
Dedicated To Helping Our Clients
We have a wide-ranging practice that assists with many different types of cases. We also represent businesses and individuals who have cases involving business disputes. We are known as the law firm to call when a trial seems likely. We are able to quickly analyze a case to determine its strengths and weaknesses and can develop an approach that helps you achieve the specific goals that you have for your situation.
Our knowledge and experience is not just limited to litigation, as we often mediate complex disputes between other parties. Our extensive litigation experience has provided us with the skills required to facilitate discussions during the mediation process. We efficiently and effectively guide clients toward workable solutions that allow each party to protect their interests.